Your Peanut Butter Dream Has Come True...
100

CALORIES
/2 tablespoons
3

/2 tablespoons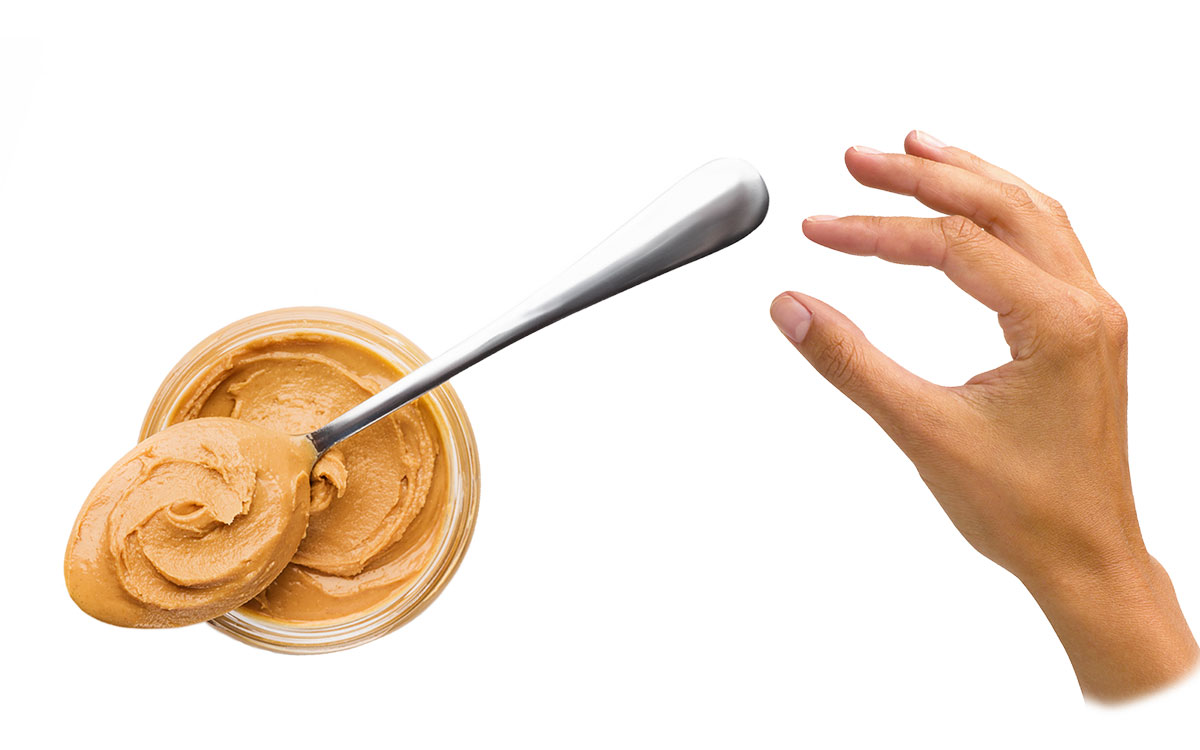 arrow_forward SHOP
The world's first full flavor peanut butter spread with nearly half the calories. 

We reinvented the spreadable peanut butter and reduced its calories to only 50 calories per tablespoon (nearly half the calories of regular peanut butter), while keeping all the texture and flavor. No palm oils, no hydrogenated vegetable oils, no sugars, no artificial fibers, no flavorings. Say goodbye to mixing water with peanut powder or imitation peanut-like spreads to get your fix. Say hello to true peanut butter magic (spreadable version shown).
Free Shipping. First-purchase Happiness Guaranteed.
All flavors currently back in stock.
OWN Your Cravings with Impossible Flavor and Numbers.
Manage your urges for high calorie peanut butter and hazelnut butter with our revolutionary new line of spreads.
A nutrition label, ingredient list, and rich creamy flavor that is hard to believe (but true). If you are not blown away, we'll give your money back.
Equivalent to an unbelievably low 3 SmartPoints®* per 2 tablespoons.

*SmartPoints® values are independently calculated by OWN and provided for convenience. We do not imply any endorsement, approval, or affiliation with Weight Watcher's®/WW® Inc, the owner of the SmartPoints® registered trademark.
Calorie Magic
Our calorie magic is made possible by replacing the bland, nutrition-less, high calorie oil portion of nuts (9 calories/gram) with a revolutionary patented plant-based fat having only 0.7 calories/gram . With this unique process and ingredients we can toss the high-calorie fat (and all the sugar while we were at it) and keep all the flavor and texture of high calorie foods you normally crave.
Let us introduce you to the world's first nut spread with dramatically reduced calories and full FDA approval (with related studies if you are a nutrition science nerd like us and really curious) to support the use of this new modern fat replacer (EPG), and bring rich and creamy tasting foods you can enjoy without the guilt.


How does it taste? Ask our fanbase.

Don't take our word for it. Our fans can tell you this is the next best thing since peanut butter.

Coming Back Soon.

Our world class premium protein bars are currently being transformed into high protein, low calorie indulgences.